Ronda Listeman

Owner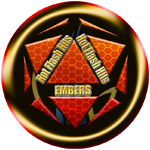 tweetyfied-Surf.com Terms
By using you agree to the following:
*** Introduction ***
These Terms of Service and Conditions govern the use of the web pages at tweetyfied-Surf.com and its associated services, web pages, domains, and sub-domains, which are owned and operated by tweetyfied-Surf.com.

By registering for tweetyfied-Surf.com you agree that you have read these terms, understand them, and agree to be bound by them.

tweetyfied-Surf.com has the right to refuse service to anyone.

Unless you received prior permission from tweetyfied-Surf.com, you may only register for one tweetyfied-Surf.com account.

IF YOU DISAGREE WITH ANY OF THESE TERMS OR CONDITIONS - DO NOT USE OUR WEBSITE.
*** Usage ***
All account must be tended by an actual human. BOTS or auto-clickers will not be tolerated. Anyone caught cheating in any way will be immediately removed from the tweetyfied-Surf.com website.
*** Refund Policy ***
Your advertising is available to you immediately after packages are purchased.

tweetyfied-Surf.com provides NO Guarantees of traffic amounts or frequency of visits to your advertising.

With that said there will be NO refunds granted.


*** Funding ***
We accept different kinds of payments.
*** Income ***
You and tweetyfied-Surf.com are independent contractors. Nothing in this Agreement creates any Partnership, Joint Venture, Agency, Franchise, Sales Representative, or Employment Relationship between you and tweetyfied-Surf.com.
*** Income Statement ***
tweetyfied-Surf.com provides NO promises or guarantees of income or commissions. You are purchasing advertising only. You are participating in this program with the understanding that we do not sell or distribute stocks, bonds, annuities, securities or investments of any kind. We only offer you a place to advertise your goods and / or services.
*** Promoting ***
You may not promote tweetyfied-Surf.com in a way that could be considered spamming. You may only promote your referral URL and/or other promotional material in other traffic exchanges or advertising programs that allow it.
Promoting tweetyfied-Surf.com in a way that could be considered spamming will result in removal of your tweetyfied-Surf.com account and possible legal action.
*** URL Rules ***
Users are completely responsible for the content they promote using tweetyfied-Surf.com. Users are responsible for ensuring they have the rights to promote a URL, and any content it contains. tweetyfied-Surf.com is not responsible if a user is in violation of another legal agreement, copyright infringement, or any other issues.

Before submitting a URL to tweetyfied-Surf.com, please read these rules very carefully and make sure your URL does not violate any of them. If you violate any of these rules, your site will be deleted along with any credits assigned to them. Your tweetyfied-Surf.com account may also be deleted.

*No sites with illegal activity.
*No frame-breaking sites.
*No URL Shorteners.
*No viruses, trojans, or spyware.
*No adult content.
*Rotators may be promoted only if all sites or banners in rotation comply with these terms.
*No HYIPs. These are illegal in most countries, including the United States.
*No autosurfs.
*No PTP sites.
*tweetyfied-Surf.com has the full right to delete any site that is inappropriate or questionable.

Links that do not show properly will be removed. If you are using a banner rotator, please do so with caution, if there is a faulty banner in the rotator at the time of our reviews, the link will be removed. If this is done via the admin panel, your credits may or may not be refunded to you. The same rule applies for sites in rotation.
*** WIthdrawal Rewards System ***
Minimum cashout is $10.00

Cashouts will be processed in the order they are received. There are no guarantees that your cashout will be processed on the same day that your cash out was requested - (I ask 30-90- Days) It will, however, be processed when it is reached on the list.

Cashout is ONLY for commissions earned on direct referrals. Funds from prizes are for use on the website ONLY.

You MUST use the Payment Method to cash out, that you used to fund your account. You may not purchase from one processor and cash out thru another.

The processor used for cash out is at the sole discretion of tweetyfied-Surf.com.

We reserve the right to refuse to process any payment to non-verified payment processor accounts or fail to comply with these terms of service.
*** Minors ***
We do not provide services or sell products to children. By using the tweetyfied-Surf.com you agree that you are at least 18 years of age or older.
*** Privacy Policy ***
tweetyfied-Surf.com privacy policy is part of, and subject to, this terms and conditions of use.

This privacy policy sets out how tweetyfied-Surf.com uses and protects any information that you provide when you use this website.

tweetyfied-Surf.com is committed to ensuring that your privacy is protected. Should we ask you to provide certain information by which you can be identified when using this website, then you can be assured that it will only be used in accordance with this privacy statement.

tweetyfied-Surf.com may change this policy from time to time by updating this page. You should check this page from time to time to ensure that you understand any changes.

We may collect the following information:
Name
Contact information including email address
Payment prosessor ID(s)
Other information relevant to customer surveys and/or offers

We require this information to understand your needs and provide you with a better service, and in particular for the following reasons:

Internal record keeping.
We may use the information to improve our products and services.
We may periodically send promotional emails about new products, special offers or other information which we think you may find interesting using the email address which you have provided.

We are committed to ensuring that your information is secure. In order to prevent unauthorized access or disclosure we have put in place suitable physical, electronic and managerial procedures to safeguard and secure the information we collect online.

Our website contains links to other websites of interest. However, once you have used these links to leave our site, you should note that we do not have any control over that other website. Therefore, we cannot be responsible for the protection and privacy of any information which you provide whilst visiting such sites and such sites are not governed by this privacy statement. You should exercise caution and look at the privacy statement applicable to the website in question.

We will not sell, distribute or lease your personal information to third parties. We may use your personal information to send you promotional information about third parties which we think you may find interesting.
*** Emails and notifications ***
You agree to receive up to 10 emails and solo advertising from tweetyfied-Surf.com. While we never intend on reaching this limit, it is there for our protection and yours.

The use of an Auto-responder or Bounced emails are not allowed. If your email address bounces or sends back to tweetyfied-Surf.com a message with an autoresponder, boxbe verification or similar applications, you risk having your tweetyfied-Surf.com account deleted. All referrals and account balances will be lost if your account is deleted.
*** Passwords ***
When selecting your password, you should NOT make it something that a hacker can easily discover.

Your password should be a series of random characters combined with upper and lower case letter.

NEVER use the same password in different places.

Passwords at tweetyfied-Surf.com are encrypted as soon as you sign up and can not be recovered. If you lose or forget your password, you will need to use the Reset Password link on the Login Page.

tweetyfied-Surf.com will not ask you for your login credentials nor send emails telling you to update your password or other information.

It is IMPERATIVE that you use an email address that works properly.
*** Identification ***
To aid in fraud prevention, your tweetyfied-Surf.com account information must be completely updated with accurate information, including but not limited to: your real first and last name, mailing address and accepted payment details. The name on your payments and the name you registered with at tweetyfied-Surf.com must match.
*** Support ***
If your answer is not on this page and / or you have questions, submit a ticket